"…They raise us with the emotional intelligence of a chair."
I have always admired artists, not only for their music but for their spirits. Their transparence is something I have always looked up to. There are so many role models I have thanks to music. I don't know if it has to do with the fact that I was an only child, meaning I never had anyone to play with, but there was always music around me. When I'm surrounded by music, those voices make me feel as if I'm not alone. Which has been surprisingly helpful during quarantine.
It could also be due to the fact that all of my family is big on music. I grew up surrounded with all kinds of sounds. My mom, dad and aunt are "rockeros", they were always watching music videos and live performances on tv with me. Also, my grandma sings, and all my life she sung to me and wrote me songs. She stills gives 'em to me each time I see her which makes me really happy.
Thing is, and the part that I want to get to is that music for me is not just some hobby or whatnot. I feel like its part of why I am the way that I am. When I listen to certain songs, it feels as if someone was hugging me, comforting me. When I had no words to describe what I was feeling, out of nowhere a song appeared that reflected everything that I feel and suddenly I could name it. It's hard growing up in a home where even though, I know my family tried to do its best, it fell a bit short in terms of emotional support. Let's be honest here, they raise us with the emotional intelligence of a chair.
So music, in a lot of ways helped me deal with my problems and feelings while growing up. It still does. It's always comforting to know that there are other people in this world who feel like we do and speak up about it with a brave face. Some people may think that by talking about our past struggles and about our feelings, we're vulnerable when it's the opposite really. There's no people in this world I respect most than people who are transparent and up front, who speak up and raise their voice to increase awareness in others. To inspire and to change the world one soul at a time.
I thank the universe for music this day. I thank all the artists and persons who express themselves and are transparent with who they are. I am thankful for people who express love and life in all its messy stages. These rockstars that I so admire all have one thing in common and its their wild careless but overwhelming souls. I love how you can get a glimpse of what the artist feels through a song. I feel the music and I feel magical. The way its vibrations flow through the inside of my body as they raise the hairs on my skin and help me release my emotions is something I have no other words to describe.
I guess, the final message here is, be transparent. By that I don't mean that you have to expose yourself and your life. But be transparent with yourself, listen to your emotions and your thoughts. Acknowledge them and let them out. Be the person you want to be. Recently, I've come to realize that by being true to yourself and what your passion is, you can achieve the freedom that you've been longing for. A freedom that comes from within.
These were my role models growing up, do you have an artist that you look up to? If so, please share and comment. I want to know.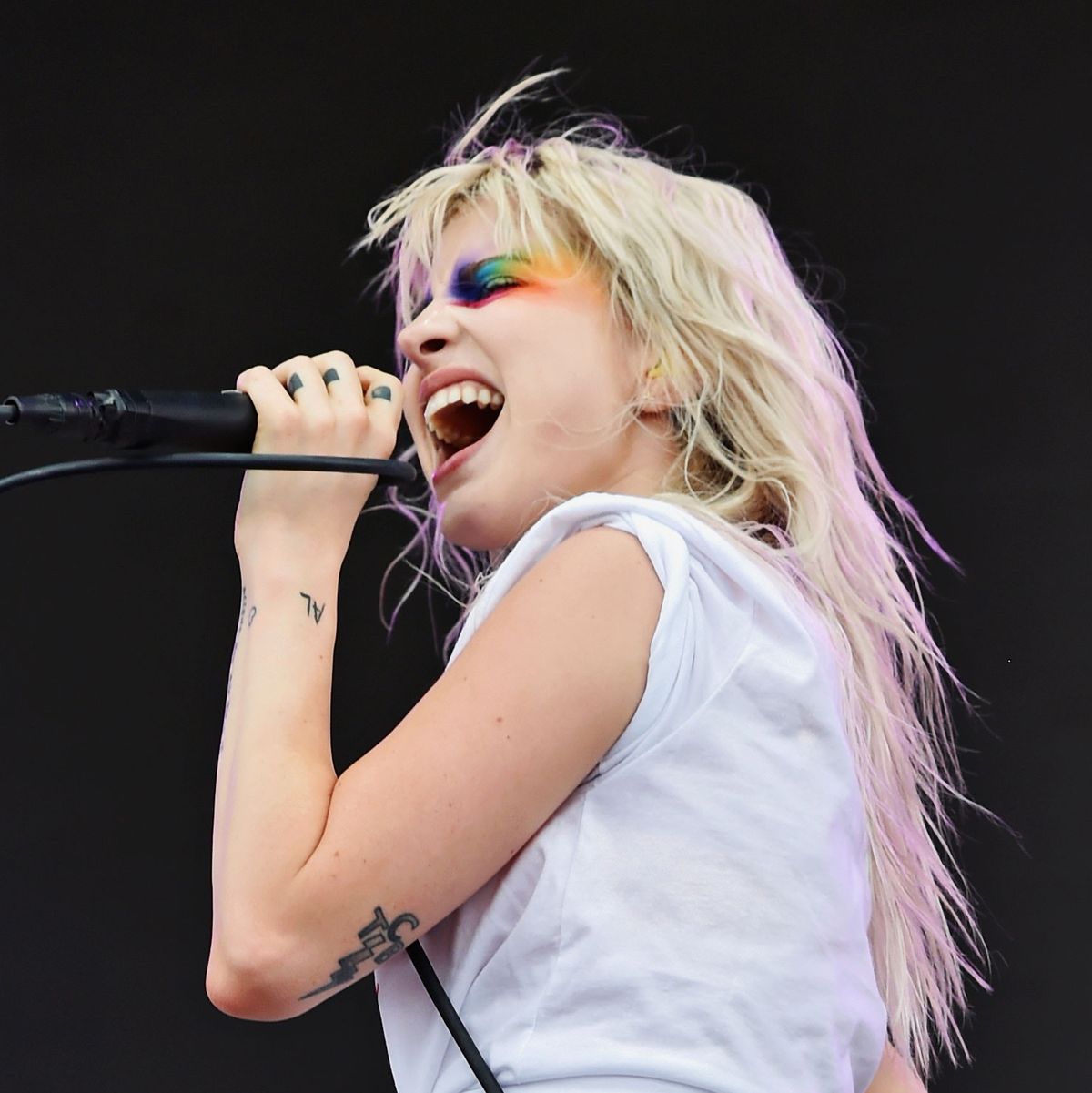 Of course, first up is Hayley Williams from Paramore, now solo artist.
Second is, Avril Lavigne who doesn't need to much explanation either. She's an icon.
Lastly, P!nk, an amazing singer who wasn't afraid of being herself and the criticism.
There are many more but if I continue, we'll be here till 2022.
Don't forget to share yours.